Bahtiar Rugs
Bakhtiar rugs are normally associated to the Bakhtiaris - a nomadic group living in the western mountains of Iran. Pastoral nomads the Bakhtiar move between the uplands of the Zagros mountains for summer pastures and down to a lower altitude for the winter. In Khuzestan, Bakhtiari tribes are primarily concentrated in the eastern part of the province. These days most of the Bakhtiari are settled into towns and villages. Flocks of sheep and goats are still herded, but the urban environment provides a more convenient and safer way of life.
Bakhtiar rugs are one of the most ancient and well-known Persian rugs and are famous for their garden design with flowers and compartment design. Bakhtiar is a design known for its small, intricate compartments, each depicting a design. These carpets are multi-colored, and usually do not have a medallion (all-over designs).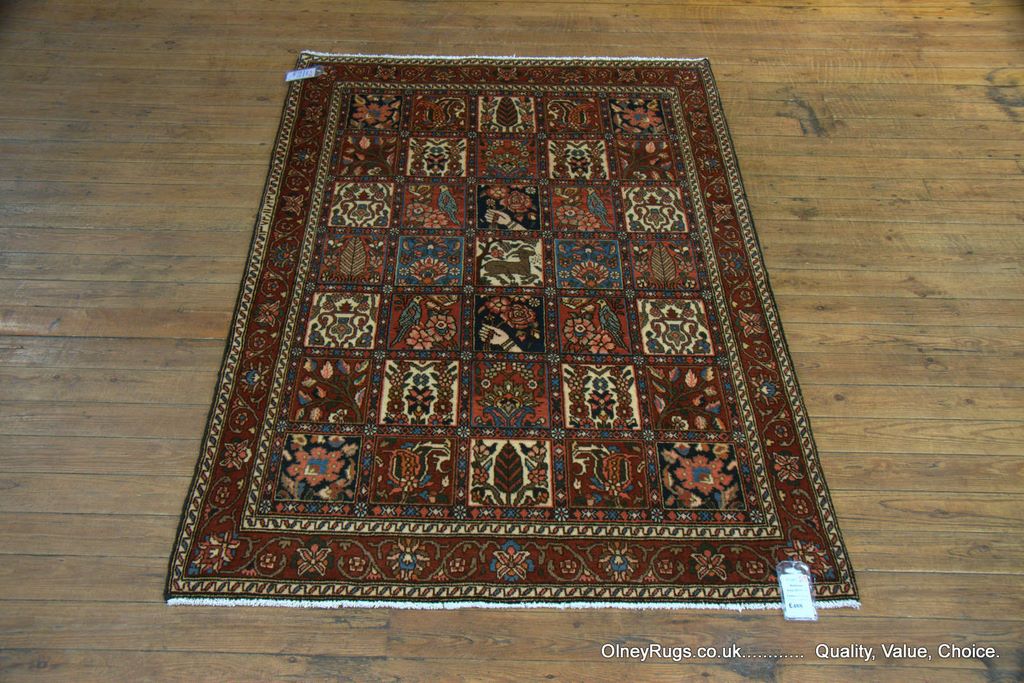 A settled way of living provides many commercial benefits as far as rug weaving is concerned. The weaving season is extended so rugs can be made throughout the year. Weaver also have access to cotton yarn that is used for the foundation of their rugs. The looms are strong permanent frames so rugs of a very high standard can be woven. When a rug is finished it can go immediately to the finishing process and be ready to sell into the market nearby.