Persian Bidjar rugs
BIJAR (Bidjar) is one of the fertile areas of Kurdestan. Its climate is cold and dry in winter and moderate in summer. In the Kurdish language, the willow tree is called 'Bi' and an area of such trees is called a 'Bijar' the region of willow trees.

Although the small Kurdish town of BIJAR in the province of Kermanshah has hardly ten thousand inhabitants, the high quality of its carpets has gained it an international reputation.

BIJAR rugs have a very unique weave that uses the symmetrical Turkish knot and double weft compacted very tightly, thus making them heavy and durable rugs. The characteristic weft technique used in the Kurdish BIJAR area gave rise to the term BIJAR structure. The strong tension of the weft pulls the warp into two layers, giving the carpet a certain rigidity.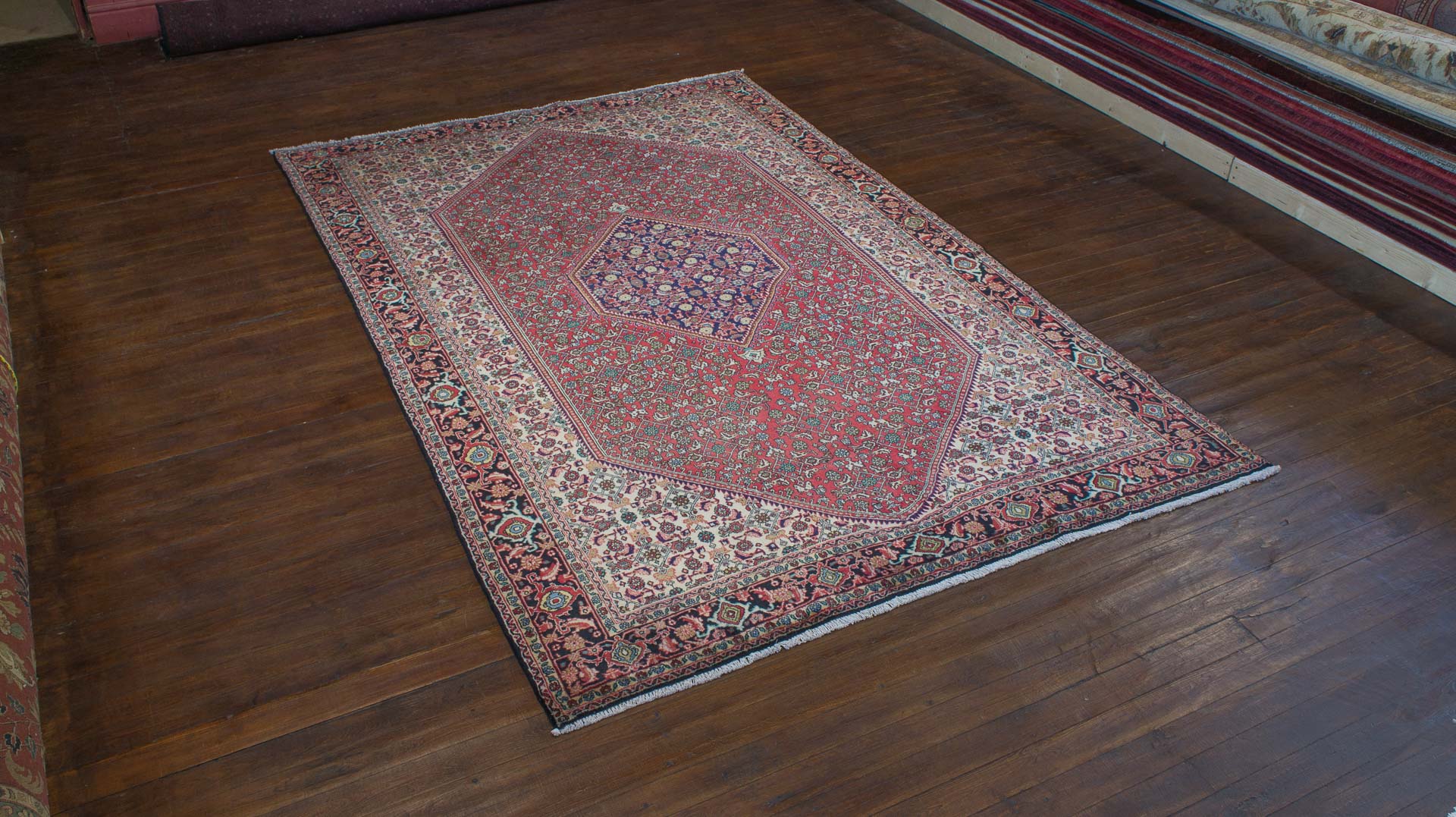 Bidjar rugs are normally woven with a wool pile knotted on to a strong cotton foundation. They are often 1 cm thick or more and are of a very solid construction. The knots of the wool pile are tightly packed together in the weaving process using heavy steel combs. This produces an extremely hard wearing oriental rug.
Because Bidjar rugs are so resilient they are ideal for use in prestigious commercial location. Boutique hotels use oriental rugs to add style and character to open areas with great effect.