Bokhara Rugs from Pakistan
Bokhara (Bukhara) rugs are produced in large numbers in Pakistan. These hand woven rugs are copies of Turkmen rugs, though they have little in common with the original Turkmen tribal rugs. They are woven exclusively for export in various patterns and colours. The most typical is the one derived from the Ersari main carpet, with the elephant's foot design. This is often referred to as a Tekke design.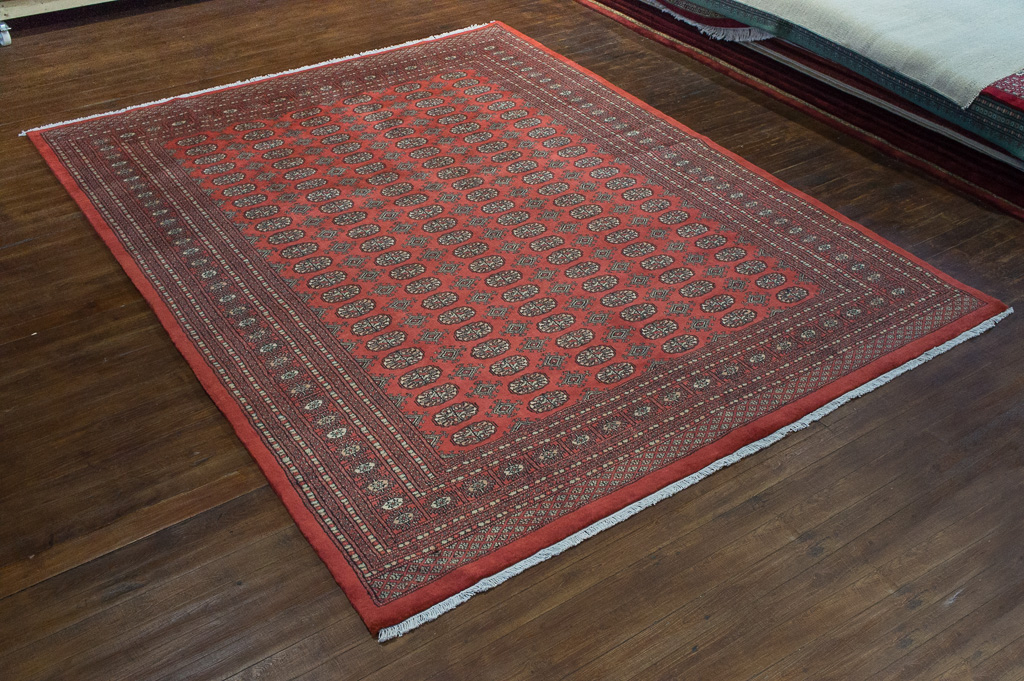 The term "Pakistani Bokhara" is used to describe these delightful rugs, which are among the most popular handmade rugs in the world. Using a combination of New Zealand worsted and amazing Pakistani machine spun wool, the Pakistani Bokhara has a very soft and thick pile. The length of the pile varies depending on the clipping of the particular rug. Sometimes the pile is intentionally left significantly longer, called "double pile", resulting in extra thickness and depth. The weavers us a strong cotton warp and weft that ensures the rug keeps its shape and lays flat throughout its life.
The wool pile of a Bokhara hand-knotted rug is washed to a silky shine. The traditional "elephants foot" design is simply executed and is ideal where too much pattern would make a room look over fussy. All our Pakistan Bokhara rugs are robust and can withstand heavy wear.