Hatchlu hand made Afghani rug
Hatchlu (purdah or ensi) rug has unmistakable design with two segments coming together to a vertical band. Originally this type of rug was made solely as a closure to the tent hence older pieces have fringe only at the bottom and a cord at each corner (sometimes goat hair) at the top for tying to the wooden frame of the tent - 'yurt'.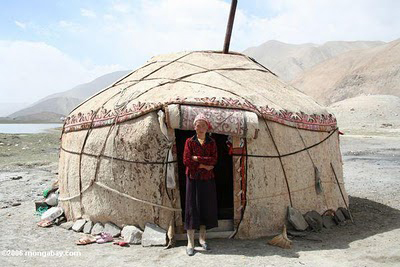 turkoman 'yurt' with a rug used as a closure for a tent entrance
The overall design usually consist of a wide vertical and horizontal band in the form of a cross separating the centre field into four panels. Following the old tradition, each panel usually displays the candlestick motif in one of its many interpretations. In newer pieces , the secondary motifs in both borders and ends often denote the clan to which the weaver belongs.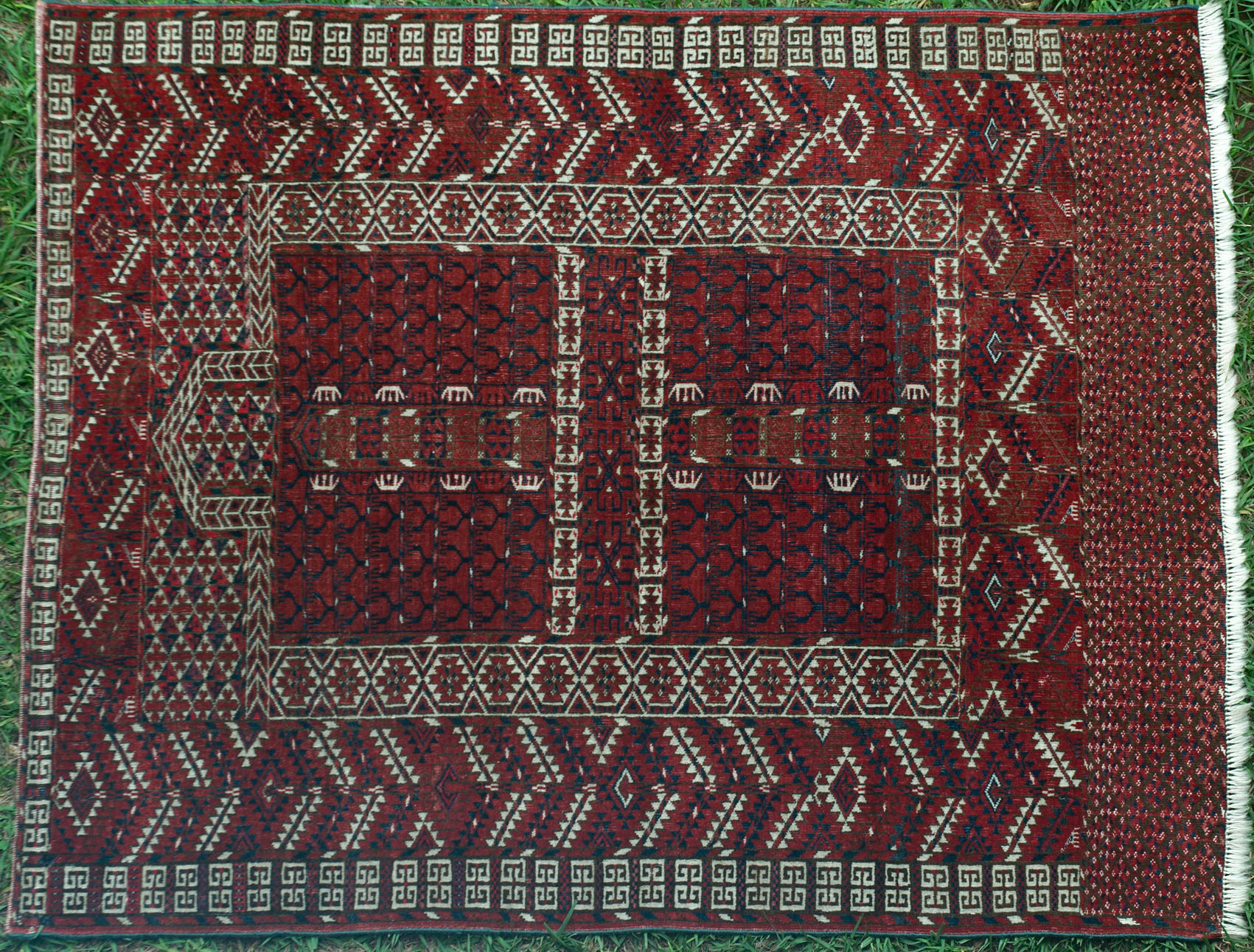 old hatchlu rug
Hatchlu rugs are woven by Ersari Turkomans in large parts of Afghan Turkestan.