Qum Rugs
The holy city of Qum (Qom) is located 100km south of Tehran in the centre of Iran, is rich in history. Although not traditionally a centre of production, rugs woven in the past hundred years rival those of the best quality on the market today.
The majority of Qum rugs are fairly small in size and use very fine wool which is densely knotted making extremely decorative rugs. Many silk rugs are made in Qum and hang with pride on their proud owners' walls. The designs are typically curvilinear and floral in their pattern but many are woven to a pictorial scene, often a tree of life design.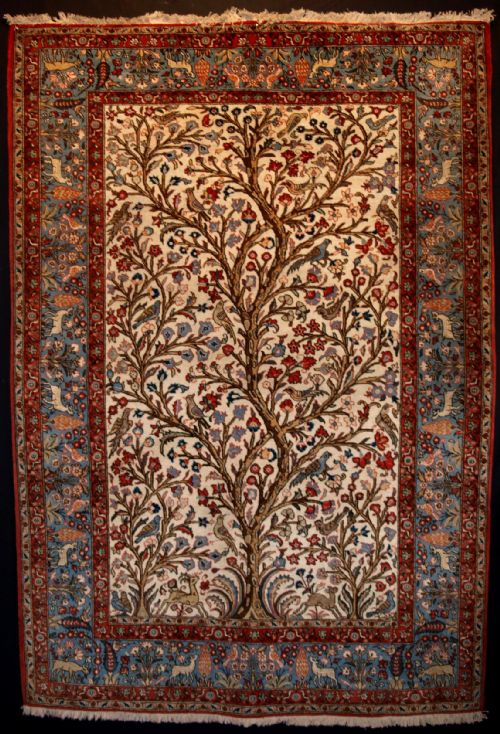 Producing some of the most beautiful rugs not only in Iran but in the world, with a high knot counts, Qum rugs are generally expensive for their size, which tends to be fairly small to medium sized. The materials are of a high quality whether they are made from luscious silk or soft wool. Colours vary, however designs tend to be vivid and bright.