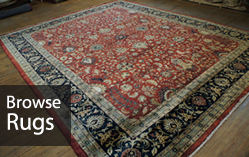 Oriental Rugs and Carpets
Over 6000 Oriental rugs for sale. Offering more choice and better value than you can find anywhere. Olney Rugs is an established oriental rug importer with huge stocks of oriental and Persian rugs for sale. Buy on-line or visit our shop in the historic market town Olney, Buckinghamshire where there is so much more to see...
Large or small rugs, hall runners, square, round. We offer a money back guarantee, free delivery and a try at home service. Get your very own beautiful crafted Oriental or Persian carpet today. Find out more about Persian rugs here or Ziegler rugs here.
Due to the coronavirus pandemic OlneyRugs shop will be closed until further notice.
We still take orders online - currently courier service still operates as normal.
Any enquiries please contact us via email: olneyrugs@gmail.com
or if it's urgent: 07840771766 (also through WhatsApp)
Thank you and STAY SAFE!
Visit our rug shop
Our Oriental Rug shop is set inside three adjoining 400-year-old cottages with oak beams and winding staircases, each room is filled to bursting with every conceivable kind of oriental rug. Stacks of authentic oriental rugs, Persian rugs and Persian oriental carpets for sale, as well as hanging rugs, oriental area filling rugs, rugs draped and suspended rugs on the walls. Most people describe it as a real "Aladdin's Cave"

We have oriental rugs for sale in all shapes and sizes.... Circular rugs, large sizes and runner rugs up to 40 ft long. We sell rugs for long narrow rooms as well as small rugs for hanging or for table decoration. We also have rugs for wall hangings and our massive display of kilim rugs and a new range of kilim cushions. Variety and choice with prices ranging between £65 and £20,000. We also have a great range of Ziegler rugs for sale in stock.
Large Rugs
If you're looking for a Large Rug (more than 3 meters/10 feet long by more than 2 meters/7 feet wide) which we keep in the showroom just up the road from the main shop, please get in touch before your visit. If you tell us what you are after - we can get them out from the pile ready for you to see otherwise we'll be able to show you only half of the rug - due to the weight it requires two strong people to lift it. Once you have chosen few options we can happily bring the selection for you to see at home.
We're excited to announce that the new signage on our shop is complete! Come along to Olney and take a look!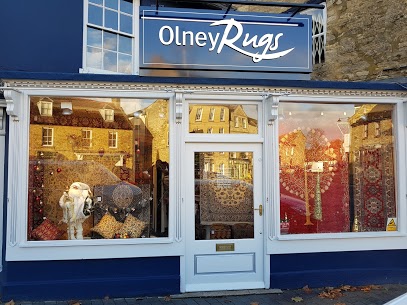 Buying Oriental Rugs Made Easy...
UK mainland delivery option

Standard delivery FREE

Standard delivery FREE
Saturday delivery +£20.00
Weekday before 12.00am +£10.00
Weekday before 10.00am. +£20.00
Weekday before 9.00am. +£30.00
Sorry but scheduled deliveries are not available outside of the UK yet.
RETURNS
Our rugs are delivered in a re-useable bag so returns are easy.

If you want to return a rug it would be up to you package the rug securely and arrange the return shipment by courier. I make a full refund immediately the rug arrives here in good condition.
If you would like me to make the collection arrangements, I make a charge equal to the Fedex collection cost. It's usually no more than £20 for mainland UK. A bit more for Highlands, Island and Europe. This amount is deducted from the refund that I make on the rugs return.
Wrong size ? .... send it back
Wrong colour? .... send it back
We can assist with advice on colours and styles and we DELIVER FREE throughout the EC, ROI and the Channel Islands
Visit Olney Oriental Rugs today and brighten up your hallway or living room with one of our fantastic range of floor fillers to perfectly match your interior. Our authentic oriental rugs and carpets are of high quality and luxurious design.
We also offer an excellent cleaning and repair service, if your oriental rug has become dirty or damaged, we have our own in-house rug restoration workshop, call now for more information.